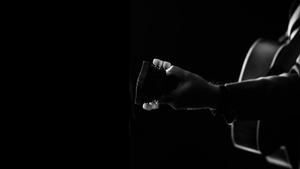 "So you had better do as you are told 
You better listen to the radio"
Radio Radio ELVIS COSTELLO 
In a world where we are constantly assaulted by visual stimulus through adverts, social media and TV I've been pleasantly surprised at the rise of radio (or to give it the new name podcasts) But whether it's called radio or podcast there is something really good about listening. I worry that listening is becoming a lost art. Certainly having a conversation or dialogue on social media requires no listening at all, just reading and reacting. Without the context of voice tone and other cues, meaning is lost and it fast descends into brutality.
The way music is consumed is changing too. Music is seen as background to an activity. It can seem like people don;t really listen to music anymore. Even the people who make it!  Sam Lench who produced my album Savage Pilgrims told me that because audio recording software is visual, some producers and musicians mix their music by looking at the sound waves and seeing how they behave, rather than by listening to the music. Sam likes to work on tape because it takes that choice away. On the old technology you had no choice but to listen. 
I'm really proud of the songs on the Savage Pilgrims album but I'm very much proud of how it sounds when you really listen. In a review for Hi Fi Plus (a magazine that focuses on the tech behind listening to music) this was highlighted - 
"Savage Pilgrims is a record that needs to be sat down and listened to in one sitting to fully appreciate it. A richly rewarding collection of spellbinding story songs with inventive inspired production that truly brings them to life. It makes for a great sounding record - intimate and immersive, but rhythmic, raw and rough around the edges" Hi-Fi Plus 
If you're interested in hearing about how we made the album I did an hour long special for the guys at The Garden Party and you can hear it as a podcast here 
So coming back to the rise of podcasts and the resurgence of radio. I've sent my album out to a few stations and have had a great reception. It's also brought to my attention a few shows that I want to share with you. These are carefully curated music shows that are a mile away from playlists and programming. You will hear stuff you know and love but you'll also be introduced to new artists. 
Here are a few of the shows that have been supportive and played tracks from my new album - 
The Garden Party Americana Blues Country and Folk Show
Listen via Vintage Radio Birkenhead and all shows available as podcasts details on the Facebook page
Adam Wilson's Quiet revolution
Weekly Americana and Roots show on HFM radio. Details via Adam's website
Leader's American Pie 
Weekly Americana and roots show on 107 Meridian FM details on Richard's Facebook page 
Along the Tracks with Neil King  
Listen via Blues and Roots Radio 
Dan Raza's Spirit and Roots
Accomplished singer songwriter with a show that delves into the art of songwriting. All shows archived at Mixcloud
The Joe Solo Show 
Monday night showcase of classic bands and contemporary artists. Brilliant music via Coast and County radio 
The Lucky Bag
Brian Mitchell's eclectic pop show on Target Radio - a station that specialises in unsigned/self-releasing artists