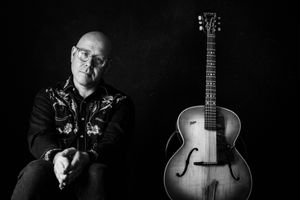 To mark my 50th birthday in March I have decided, after almost twenty years, to drop the Quiet Loner name and revert to releasing music and performing under my own name Matt Hill. 
It feels like the right time. When I first put out music back in 2000 it was under my own name Matt Hill. I released a series of hand made CD-Rs which I sold at gigs. When I came to release my first album in 2004 on Circus 65 records I decided to adopt a stage name.  I had done some band gigs as Matt Hill and the Quiet Loners (an idea stolen from Bill Hicks), so that was tweaked. It was quite popular at the time with many singer songwriters I admired - Bill Callahan was Smog, Will Oldham was Bonnie Prince Billy, Mark Linkhous was Sparklehorse. 
Over the years I've noticed most people introduce me as Matt Hill or THE quiet loner. I've even been Quiet Lover and Quite Boner. But from now on I'm just Matt Hill. It feels right after twenty years to go back to where I started and just be my own name again. 
To mark this new chapter I've compiled a collection of the best tracks from my albums, alongside some rare stuff and a preview of a new recording. It's out in 2020 and it's 20 tracks covering 20 years of me releasing music so I've unimaginatively called it twenty/twenty. You'll find it on the music pages here.
Soon I'll be announcing details of a brand new album, so please sign up to the occasional email list for more details on that. The sign up box is at the bottom of each page.